New: Tintin in America - Native American
The metal figurine of Tintin and the Indian has been added to the VO Collection.
Featured on the cover of the first edition of Tintin in America published in 1932, the scene is evocative of the eventful adventure that awaits Tintin in the land of the Native Americans... Far from suspecting the imminent danger that awaits him, he peacefully prepares his meal in the company of Snowy, who is feasting on a providential bone.
Tintin in America rolled off the printing press in French in 1932 under a first cover whose cover picture showed Tintin sitting on a rock while Red Indians creep up behind him. The illustration was realized in Indian ink and gouache. This album is among the series of nine albums originally created in black and white. For more than ten years, from 1932 to 1942, the album went through 11 editions. Over the course of these editions, the cover of the album was transformed, offering this range of variations :
This metal figurine with its many details has been made with the greatest care. It comes with a numbered certificate of authenticity. It is packaged in an elegant coloured box. Edition limited to 1000 copies.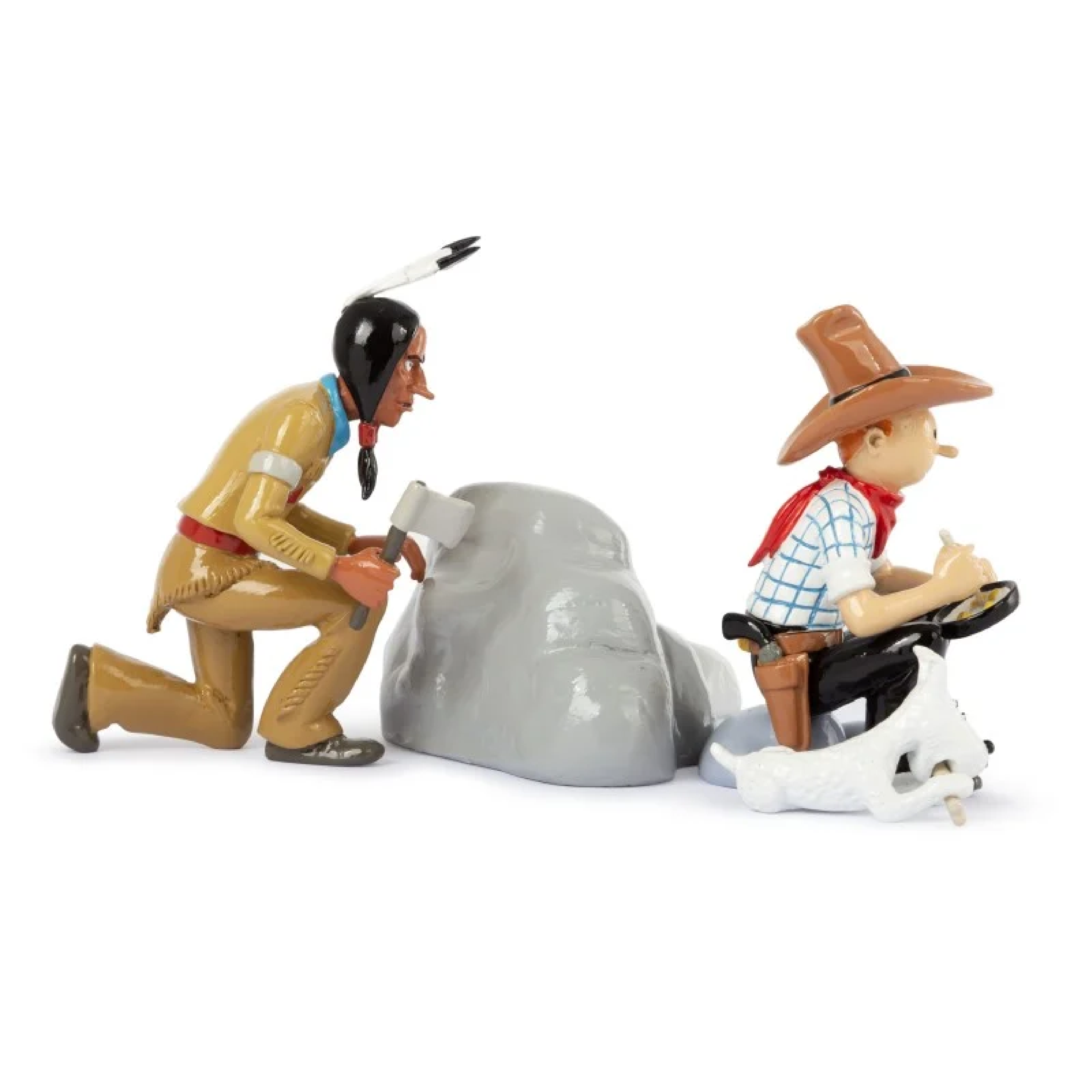 © Hergé / Tintinimaginatio - 2023
Specifications
Width: 15 cm
Length: 16 cm
Height: 10.5 cm
Weight: 0.868 kg
Production Year: 2022
Certificate: Yes
Kids Product: No
Limited To: 1000
Material: Metal
Numbered Edition: No
Dimension parcel: 34.50 x 45.50 x 24.00
Price : 495€
Available at the Boutique Tintin in Brussels and the Hergé Museum shop