Thought of the day
The thought of the day, related if possible to adventures!
9414 reviews
Log in
or
create a Tintin.com account
to write a review.

andresy14
24/09/2023 15:27 PM
Il y a quelque part un héros vivant qui en sait peut-être assez pour déclouer la porte, ouvrir la fenêtre et laisser entrer l'air du temps.

Gérald Tenenbaum (L'ordre des jours, 2017).

renouf
24/09/2023 08:52 AM
"Le chien, c'est la vertu Qui ne pouvant se faire homme, s'est faite bête."

Victor Hugo

+2

bouzouks
24/09/2023 08:26 AM
"Tout obstacle renforce la détermination. Celui qui s'est fixé un but n'en change pas."

Leonardo da Vinci

+2

mounou34
24/09/2023 03:41 AM
"Une légère négligence produit parfois un grand mal."

Benjamin Franklin - L'almanach du pauvre Richard (1739).

+5

mounou34
23/09/2023 17:46 PM
"Son whisky était si extraordinaire que quand il en buvait, il parlait écossais."

Mark Twain
Acteur, écrivain (1835 - 1910)

+6

andresy14
23/09/2023 16:27 PM
Une mauvaise chute vaut mieux qu'une fin insignifiante.

Sylvain Tesson (Ecrivain, essayiste).

+5

bouzouks
23/09/2023 14:16 PM
"Ne craignez jamais de vous faire des ennemis ; si vous n'en avez pas, c'est que vous n'avez rien fait."

G. Clemenceau

+7

barbu23
23/09/2023 09:25 AM
"A vaillant cœur, à cœur vaillant, rien d'impossible."
Devise du Grand Argentier de Charles VII, Jacques Cœur (1395-1456)

+7

renouf
23/09/2023 07:12 AM
"La promenade, ce n'est pas du tourisme. C'est le plaisir de marcher, tranquillement, au gré de ses envies, sans objectif précis."

Le Promeneur (2008) de Jiro Taniguchi

+7

barbu23
22/09/2023 16:56 PM
"Quand le bâtiment va, tout va."

Phrase prononcée à l'Assemblée nationale en 1848 par Martin Nadaud, maçon de la Creuse, devenu député de ce département.

+7

andresy14
22/09/2023 10:19 AM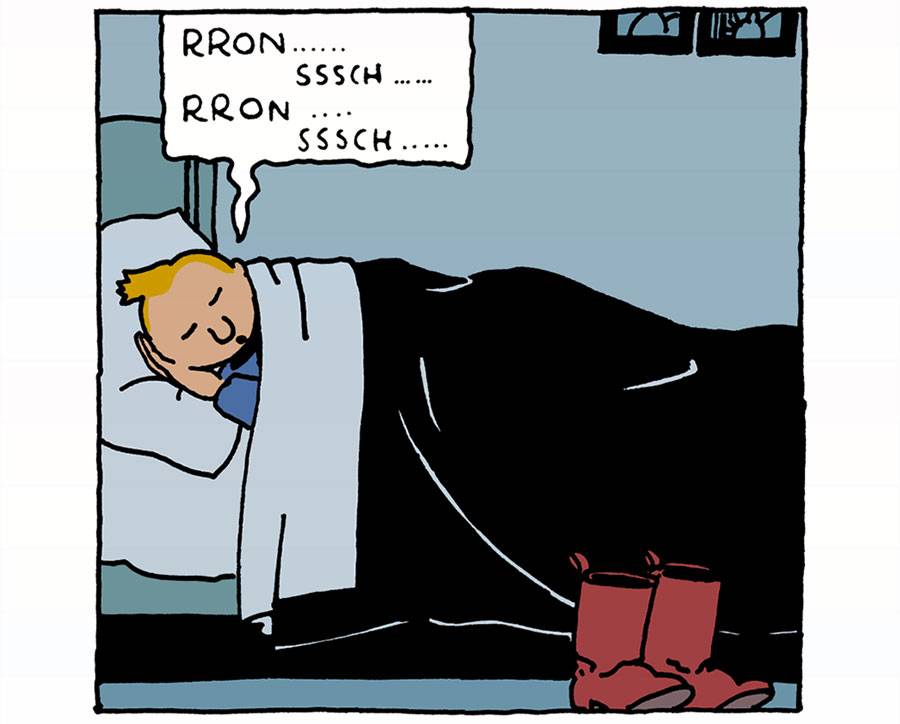 Le café est un breuvage qui fait dormir quand on n'en prend pas.

Alphonse Allais.

+6

bouzouks
22/09/2023 08:41 AM
"La patience est la vertu des forts : elle aplanit bien des fois les difficultés, met un baume sur les blessures et garde encore l'espérance aux jours sombres."

Emile GAGNON
("Une fille est venue")

+8

renouf
22/09/2023 07:34 AM
"Si quelqu'un vous dit : J'ai un ami arménien - qu'est-ce qu'il est chiant - n'en déduisez pas qu'il s'agit du nom de famille du dit arménien."

Mots et Grumots (2003) de Marc Escayrol

+6

mounou34
22/09/2023 01:53 AM
"Pour tirer le meilleur parti des connaissances acquises, pour en extraire toute la richesse, il importe de ne pas s'y habituer trop vite,
de se laisser le temps de la surprise et de l'étonnement."

Hubert Reeves
Astronome, Physicien.

+6

bouzouks
21/09/2023 15:19 PM
"Un homme cruel avec les animaux ne peut pas être bon."

Albert EINSTEIN

+10

barbu23
21/09/2023 11:20 AM
Un lion mort ne vaut pas un moucheron qui respire.

Voltaire

+9

andresy14
21/09/2023 09:25 AM
On peut obtenir beaucoup plus avec un mot gentil et un révolver qu'avec un mot gentil tout seul.

Alfonso Capone dit Al Capone.

+7

renouf
21/09/2023 07:30 AM
"Quand notre coeur fait Boum Tout avec lui dit Boum Et c'est l'amour qui s'éveille."

Charles Trenet

+9

mounou34
21/09/2023 02:07 AM
"J'ai appris que le calme est beaucoup plus déstabilisant que la colère, qu'un sourire désarme beaucoup plus qu'un visage froncé. J'ai appris que le silence, face à une méchanceté, est un cri qui fait trembler la terre."

Confucius

+9

bouzouks
20/09/2023 23:25 PM
Petit texte relevé… en quelques secondes… vous connaissez à présent ma belle écriture !

+8