Hergé and Pratt side by side
HUGO PRATT
RENCONTRES ET PASSAGES
The first with roots in Brussels; the second a cosmopolitan and true nomad, like every Venetian.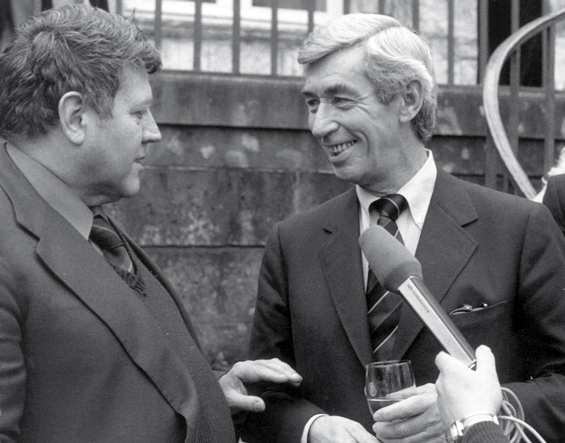 Both self-educated and relatively uninfluenced by other artists, Hergé and Pratt surrendered their passion for storytelling to daily, strenuous, immense efforts… thus reaching the milestones of The Blue Lotus and Ballad of the Salt Sea, which revealed their genius and changed the course of comic book history.
The work of tracing the steps of these two grand artists, side by side, brings an extraordinary element to art history, in which comic books play an important part.
Inviting us to travel and discover, Corto Maltese is a character who opens doors, awakens curiosity and instils the desire to embark on new adventures. Yet his journeys are not only inspired by places but also by encounters, by moments of contact that make for unpredictable and surprising travels. Such is Corto, such is the life of Hugo Pratt.

"I have had the opportunity to meet quite a few people along my journey, people like me and with whom I have shared part of what Kipling calls the 'Great Road'; we were not all travelling in the same direction, but every encounter on that road was an important one."
Corto Maltese - Grandvaux
Corto Maltese - Grandvaux
Corto Maltese - Brussels
The current exhibition at the
Hergé Museum
was designed as a path winding through Pratt's reflections and work. It is an interplay between words and images because that is the very essence of
Pratt
: storytelling through images conceived by the author. The exhibition is also a virtual trip following Pratt's steps along the road as he encountered men such as Oesterheld, Ivaldi, Rieu, Bonelli and Platteau, and was inspired by others like Stevenson, London, Curwood, Zane Grey, Borges and Yeats.
Pratt
was able to draw from these encounters – direct or indirect – through his artwork and writings, producing an immense oeuvre of great diversity with fantasy characters, tales of adventure, ironic dialogues and moments of silence that burst with emotion and poetry.
The exhibition is hosted in commemoration of the death of Hugo Pratt 20 years ago, and to mark the publication of the new album Sous le soleil de minuit (Under the Midnight Sun).

Exhibition title: Rencontres et passages
Curator: Patrizia Zanotti
Catalogue: Éditions Moulinsart
Company partners: Casterman, RTBF, Libre Belgique, La Dernière Heure, Paris Match Belgique, Sonuma.