"The Adventures of Tintin" of Spielberg celebrates its 10th anniversary
Director Steven Spielberg directed the film adaptation of the Adventures of Tintin, released on 23 December 2011. Ten years after its premiere, the film The Adventures of Tintin: The Secret of the Unicorn is hiding some secrets...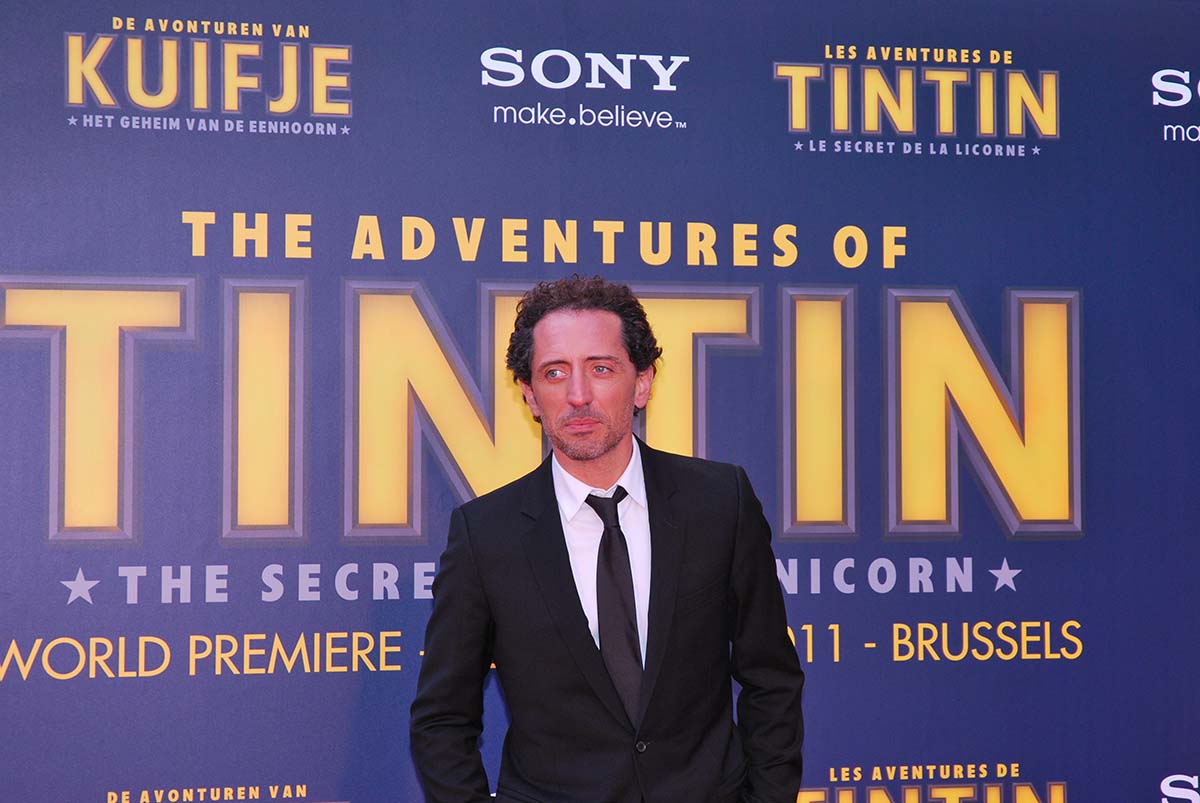 Premiere in Brussels © Hergé - Moulinsart 2022
The film is the adaptation of three different albums of The Adventures of Tintin
The scenario is inspired by three comic books by Hergé : The Secret of The Unicorn, The Crab with the Golden Claws and Red Rackham's Treasure.
A familiar station sign
In the opening credits, a station sign indicates various well-known destinations in The Adventures of Tintin. You will surely recognise Jakarta, Moscow, Brussels... or even the Moon!
One fall prefigures another
When the plane falls out of the sky, Captain Haddock and Snowy drink bubbles of alcohol that float in zero gravity. This is a reference to a similar scene in Explorers on the Moon.
The painter at the beginning of the film looks like Hergé
The director pays a beautiful tribute to Tintin's father by making him appear on the screen. Indeed, the artist who portrays Tintin at the beginning of the film looks like Hergé.
Spielberg and Hergé had to meet each other
In 1983, Spielberg had to meet Hergé in London, but the artist unfortunately left us that year.