Cooperation between ESA and Moulinsart
ESA (the European Space Agency) and Moulinsart have joined forces to work together over the next few years. A collaboration promoting exploration and research and raising awareness of space adventures among young people to help create vocations in the most beautiful way.
Who better than Tintin, who promotes intellectual curiosity and who has sailed the oceans, travelled around the world, explored the Moon and the seabed, could embark on these new adventures?!
Tintin is ready to take up the challenge of exploring ESA's missions and research in Low Earth orbit, to the Moon and Mars. To launch this initiative, what better way than experience with him parabolic flight and the effects of weightlessness on the body and neurological systems that astronauts experience during space flight.
Tintin Zero Gravity, its name is already quite a programme!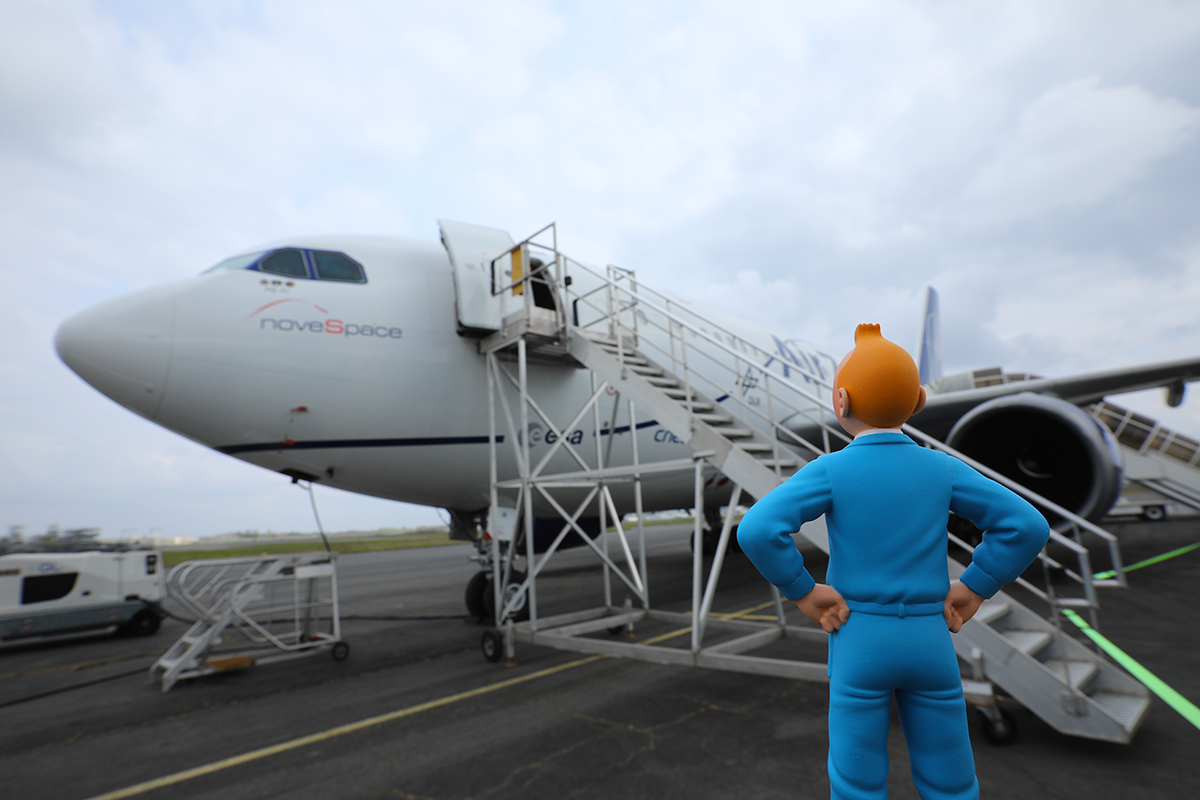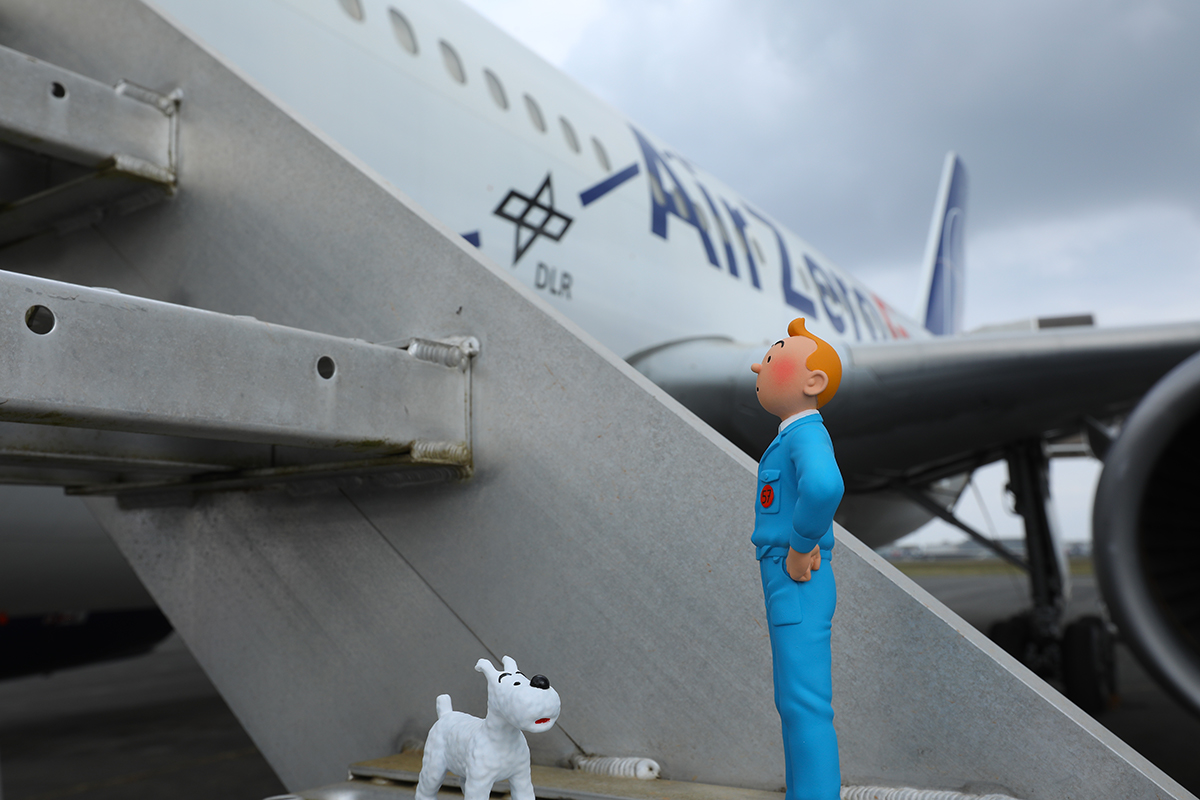 © Hergé - Moulinsrat - 2023
About the European Space Agency
The
European Space Agency
(ESA) provides Europe's gateway to space. ESA is an intergovernmental organisation, created in 1975, with the mission to shape the development of Europe's space capability and ensure that investment in space delivers benefits to the citizens of Europe and the world.
ESA's Terrae Novae programme positions Europeans at the forefront of space exploration around Earth, to the Moon, and Mars. In 2022 ESA astronauts Matthias Maurer (Germany) and Samantha Cristoforetti (Italy) are living and working on the international space station. Later this year ESA will propel the NASA Orion crew vehicle to a trip around the Moon, for the first time since the Apollo era. It is the first step in returning humans to the Moon surface in the second half of the 2020s. ESA intends to develop a robotic Moon lander and have a European on the Moon by 2029.