Rascar Capac in Shanghai
Tintin is a worldwide comic book icon, and his popularity continues to grow in China. On April 29, Chinese Tintin fans had the opportunity to attend a highly anticipated event: the screening of the documentary "Tintin et le mystère de la momie Rascar Capac" (literally "Tintin and the Mystery of the Mummy Rascar Capac") by Frédéric Cordier in Shanghai. The event brought together about a hundred people, passionate about the world of the famous Belgian reporter.
The screening was the beginning of a series of five events in different Chinese cities, scheduled from May to November.
The 52-minute documentary immerses us in the story of the mummy Rascar Capac, a famous character from Hergé's albums The Seven Crystal Balls and Prisoners of the Sun by Hergé. Director Frédéric Cordier takes us on the trail of this mummy, through Belgium, France, Chile and Peru, in search of its best kept secrets. The documentary is much more than a simple scientific adventure: it allows us to rediscover the emblematic characters of the series, and to travel across continents to discover the mysteries surrounding the Rascar Capac mummy.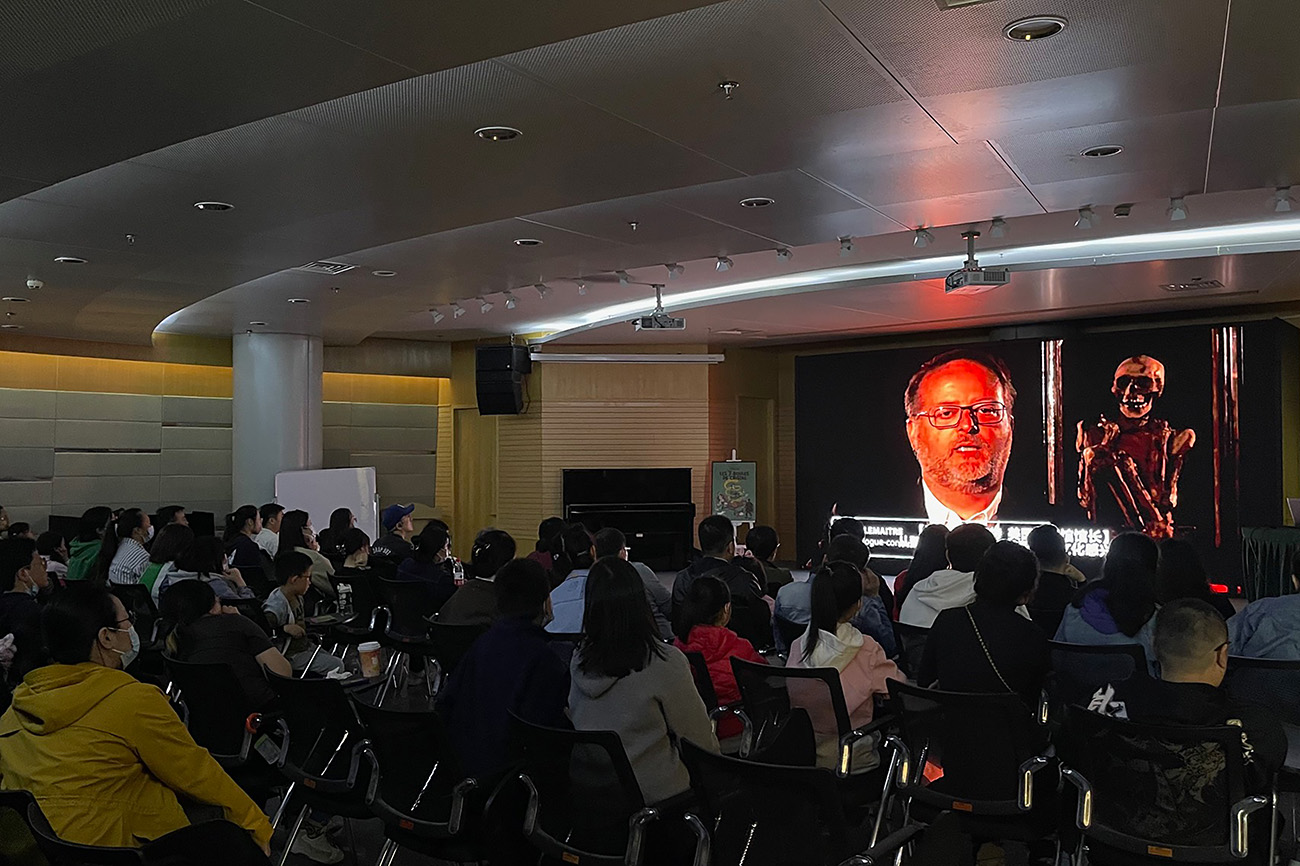 © Hergé / Tintinimaginatio - 2023